South Sea Pearl Ring
Throughout the ages pearls have been equated with

Elegance, Beauty

and

Status.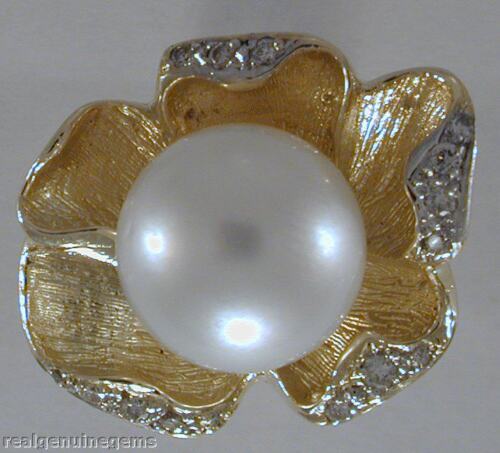 The

South Sea pearl

ring is a vivid example of the stunning simplicity inherent in pearl jewelry.

The 12 mm thick nacre, high luster white South Sea pearl sits in an 18K yellow gold rosebud with nine brilliants (0.18 tct) embedded into the outside of the petals.

Think about this: Our Wholesale To The Public Prices of all our fine jewelry means that you are buying fine jewelry as potential investments.